Practice Areas
Business Formation, Contracting, and Strategy
The Troy Law Group provides guidance to clients on a host of issues related to business start-up, contracting, and growth strategies. With clients ranging from established players to young tech and Internet start-ups, we counsel clients on the ins and outs of establishing and running a success business. We specialize in the telecom and high-tech space, with an emphasis on cutting edge technologies and next-generation innovation. We can help you with all your contracting and transactional needs, with a particular emphasis on enterprise procurement and information technology products. We have substantial experience in creating and overseeing data management and cybersecurity plans, as well as developing and monitoring compliant and efficient ethics and compliance programs.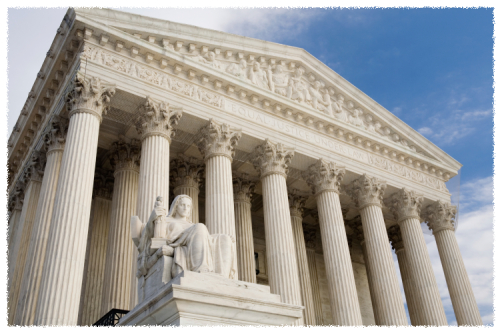 Lobbying Compliance
The Troy Law Group provides guidance to clients on lobbying disclosure, campaign finance, and other political ethics matters. We regularly advise clients with regard to their federal lobbying and campaign finance activities. We work to ensure that the pertinent rules are kept in mind throughout the planning and implementation of our clients' policy and lobbying projects. We routinely counsel clients on compliance with the laws regulating political activity, fundraising and contributions, and lobbying registration and disclosure. We also advise clients on the ethical aspects of interacting with the U.S. Congress and the Executive Branch regarding gifts, travel, honoraria and past employment restrictions that often affect companies in unexpected ways. In addition, our team has a great deal of experience helping domestic subsidiaries of foreign corporations with their federal lobbying efforts and compliance with the maze of government ethics and campaign finance regulations. We are committed to helping our clients avoid potential problems and embarrassment, particularly now with the passage of the Honest Leadership and Open Government Act, which for the first time imposes criminal penalties on lobbyists and the organizations that employ them. Our services include:
Lobbying Disclosure Act
Political Action Committees
Federal Election Laws and Campaign Finance
Ethics Compliance
Congressional and Executive Branch Ethics Rules
Investigations
Regulatory Advocacy and Compliance
The Troy Law Group is actively engaged in regulatory advocacy and compliance. We help clients successfully navigate federal, state and international regulations and approvals. We have served as lead regulatory and deployment counsel to a broad cross-section of the communications industry, including U.S. wireless carriers, local telephone companies, broadband service providers, equipment manufacturers, and satellite operators. We represent clients before the Federal Communication Commission (FCC), state regulatory agencies, and federal and state courts, as well as before foreign governmental ministries. We provide advice on regulatory issues ranging from broad policy questions, to applications for approvals, to compliance with detailed technical rules. The Troy Law Group is involved in the application of regulatory requirements related to the federal E-Rate program, as well as the deployment of broadband and next-generation networks. We also represent clients in agency litigation over various local competition matters such as universal service, pole attachment disputes, and interconnection.
Tribal Telecom
The Troy Law Group has considerable experience representing Native American Tribes on issues such as the deployment of broadband to Tribal lands, universal service funding, the opportunities presented by National Broadband Plan, the establishment of a Tribal priority in the broadcast licensing regulatory process, and increasing diversity in media and broadcasting ownership.
Policy
The Troy Law Group works at the intersection of law, policy, economics and technology, keeping fully abreast of the revolutionary changes in technology that are also creating unprecedented challenges to traditional laws and public policies. We use this experience to help our clients shape government decisions and gain a competitive edge. We have been leaders in advancing communications and information technology issues before the executive and legislative branches of government. We work on a regular basis with the congressional committees, members of Congress, trade associations, coalitions, and think tank groups that shape federal telecommunications law and policy.
Litigation
The Troy Law Group has handled high-stakes litigation in federal and state courts and agency proceedings across the country. Our results have helped shape the industry. We litigate compensation disputes between carriers, pole attachment disputes, rate proceedings, and act as general counsel to our clients with millions of dollars of market capitalization at stake. We have litigated scores of cases involving the implementation of the '96 Telecom Act, including interconnection disputes, the cost and pricing of UNEs, universal service, and access charges. We have represented our clients' interests in crucial rulemaking proceedings, formal and informal complaint proceedings, and investigations before the FCC's Enforcement Bureau. We have the in-depth knowledge of the communications law, the technology underlying telecom networks, and the business needs of our clients to obtain positive, at times ground-breaking, results.